One of the most well-known ransomware attack tools has now begun attacking Mac computers.  This alarming news came from a tweet posted by MalwareHunterTeam warning Mac users. Let's dive into what this ransomware does and how you can protect yourself. 
What is this popular ransomware, and who is it attacking? 
LockBit, a type of ransomware, is one of the first known instances of this malware targeting Mac computers.  It is also one of the most widely-used ransomware known today, and its creators are offering cybercriminals this ransomware as a service, which allows various hacking groups to use it for a price. 
CLICK TO GET KURT'S FREE CYBERGUY NEWSLETTER WITH QUICK TIPS, TECH REVIEWS, SECURITY ALERTS AND EASY HOW-TO'S TO MAKE YOU SMARTER 
As of now, the cybercriminals with LockBit are mostly attacking big businesses by infiltrating their systems and encrypting their sensitive files. Most recently, they have gone after SpaceX by breaching one of their suppliers and stealing data. They have also recently gone after SickKids, a hospital in Canada for sick children. LockBit is believed to be an organization run by Russians, however, it is likely being run in the U.S. or China. 
How advanced is LockBit? 
Although LockBit has been around for a few years, it has not advanced much when it comes to attacking Macs. Most of its attacks happen on Windows systems. The Mac version, which has been labeled "locker_Apple_M1_64", still seems to be a work in progress because it typically crashes as soon as it's launched, and it relies on an invalid signature. 
MORE: RANSOMWARE GROUPS ARE ON THE PROWL: COULD YOU BE THEIR NEXT TARGET? 
Plus, Apple still has its Gatekeeper protections, which can still prevent LockBit from being run even if it's downloaded and launched on a device.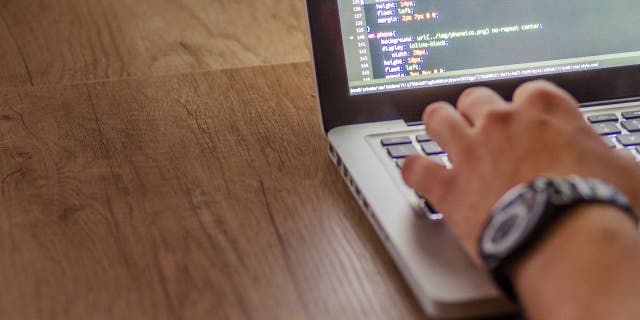 Should I be worried if I'm a Mac user? 
For now, all you Mac users can cautiously take a breath of relief as LockBit doesn't seem to have much figured out yet when it comes to attacking personal Mac computers. However, it can never hurt to take the extra step to protect yourself.  
Here are some of my suggestions for guarding yourself against ransomware. 
MORE: NEWLY UNEARTHED IPHONE SPYWARE TOOL SOLD TO GOVERNMENTS FOR TARGETED SURVEILLANCE 
Have good antivirus software on all your devices 
This story is yet another reminder to always have good antivirus software running on your devices. Antivirus software can warn you against ransomware attacks and prevent you from clicking on any suspicious links or opening any weird attachments that might infect your Mac. 
See my expert review of the best antivirus protection for your Windows, Mac, Android, and iOS devices by visiting CyberGuy.com/LockUpYourTech.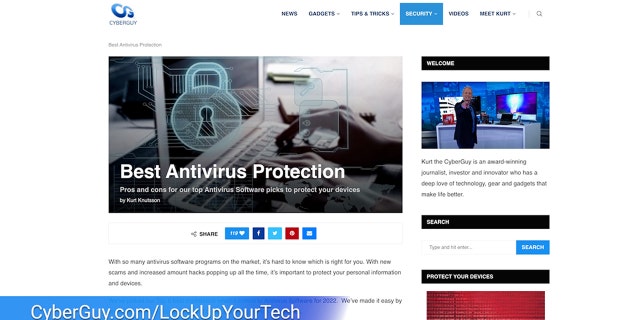 FREE ANTIVIRUS: SHOULD YOU USE IT?
Avoid sketchy-looking emails 
If you receive an email from an address you do not recognize, don't open it. If you open it by mistake, avoid clicking any links or opening any attachments within the email. This is a classic method that cybercriminals use to try to trick you into thinking that the message is from someone important. 
Make sure your software is up-to-date 
Apple regularly updates all its devices, including phones, tablets, and computers, so that its customers always have the best protection possible. Make sure the software on your Mac device has the latest version installed by going to Settings >  General > Software Update.  
Back up your documents 
It's great to have all your documents stored on your computer, however, you want to make sure they are all stored in more than one place just in case your computer gets hacked. I would recommend having either a USB flash drive or an external hard drive that you can keep locked away in a private place. Learn how to back up your Mac computer here. 
CLICK HERE TO GET THE FOX NEWS APP
Have you had any malware attacks on your Mac? Let us know by writing us at CyberGuy.com/Contact.
FOR MORE OF MY TIPS, SUBSCRIBE TO MY FREE CYBERGUY REPORT NEWSLETTER BY HEADING TO CYBERGUY.COM/NEWSLETTER  
Copyright 2023 CyberGuy.com.  All rights reserved.