A prominent Florida businessman and his wife, a National Rifle Association (NRA) executive committee member, say their daughter and granddaughter were among the four people killed on board a Cessna aircraft that flew over restricted airspace in Washington, D.C., before crashing in the mountains of Virginia on Sunday.
Barbara Rumpel, who has served on the NRA's Women's Leadership Forum, reacted Sunday night in a Facebook post for an NRA event, writing, "My family is gone, my daughter and granddaughter." On Monday morning, her Facebook page was no longer publicly available.
John Rumpel, who runs the Florida-based company Encore Motors of Melbourne Inc., which the crashed plane was reportedly registered to, told The New York Times that his daughter, 2-year-old granddaughter, her nanny and the pilot were aboard the plane.
He said that they were returning to their home in East Hampton, on Long Island, after visiting his house in North Carolina.
SMALL PLANE CRASHES IN DETROIT BACKYARD; PILOT, PASSENGER UNHARMED
John Rumpel also lost his daughter Victoria at age 19 in a 1994 scuba-diving accident. The couple named the assisted living home Victoria's Landing in Melbourne after Victoria, according to the facility's website.
A pilot himself, John Rumpel told the newspaper that he had little information about what happened, but suggested the plane could have lost pressurization which led to the erratic flight path and crash.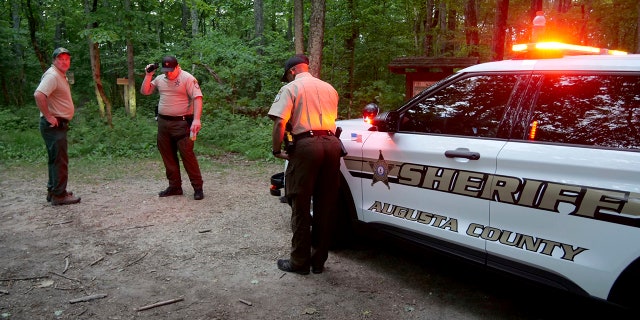 Authorities have not confirmed the identities of those aboard the plane or what caused the crash.
CREWS STILL CLEANING UP FOLLOWING 2 TRAIN DERAILMENTS IN MINNESOTA, NORTH DAKOTA
The Cessna Citation took off from Elizabethton, Tennessee, bound for Islip, New York, the Federal Aviation Administration said. The aircraft inexplicably turned around over Long Island and flew a direct path over Washington, D.C., before crashing in the sparsely populated town of Montebello, Virginia, around 3 p.m., There were four people on board.
Flight tracking sites showed the jet suffered a rapid spiraling descent, dropping at one point at a rate of more than 30,000 feet per minute before crashing in the St. Mary's Wilderness.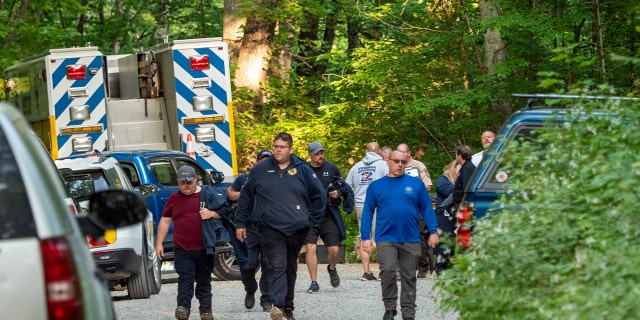 Virginia State Police confirmed to Fox News Digital that first responders reached the crash site just before 8 p.m. and found no survivors.
As the Cessna plane flew over Washington, D.C., the military scrambled a fighter jet that caused a loud sonic boom that was heard across the capital region. Officials said the small aircraft was not responding to radio transmissions before the crash.
The FAA and National Transportation Safety Board are investigating the crash.
The Associated Press contributed to this report.