Former Vice President Mike Pence blamed President Biden as well as his fellow Republicans such as Donald Trump and Ron DeSantis for the devastating attack on Israel by Hamas over the weekend.
Pence commented on the attack Sunday morning on CNN's "State of the Union" when co-host Dana Bash noted that he has criticized "leaders in the Republican Party" for signaling "American retreat as Leader of the Free World" as an influence.
"Are you talking about your former running mate?" Bash asked.
"Well, I am," Pence admitted, highlighting Trump along with other GOP members' criticism of Ukrainian funding.
ISRAELI EYEWITNESS TO TERROR REELING OVER DEVASTATING SURPRISE ATTACK: 'FAILURE OF MASSIVE PROPORTIONS' 
He later added, "I also believe this is what happens when we have leading voices like Donald Trump, Vivek Ramaswamy and Ron DeSantis signaling retreat from America's role as leader of the free world. What happened in Ukraine was an unprovoked invasion by Russia. What happened this weekend was an unprovoked invasion by Hamas into Israel and I believe now more than ever, both the debate within the Republican Party and the debate within America is whether or not we're going to once again stand without apology as the leader of the free world, as the arsenal of democracy."
"The heartbreaking images coming out of both of these theaters of operations remind us that America is the indispensable leader of the free world and if I'm President of the United States, we'll lead from American strength," Pence continued.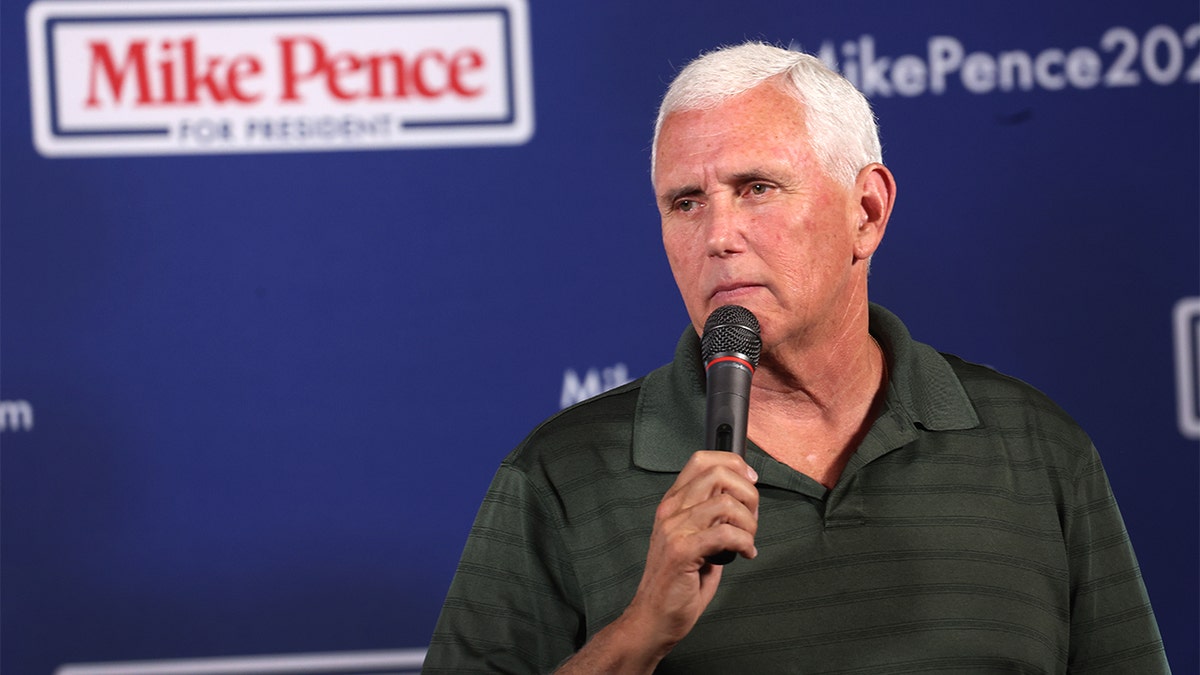 GOP presidential hopefuls such as Pence, Trump, Ramaswamy, and DeSantis along with Nikki Haley, Tim Scott, Chris Christie and Doug Burgum quickly condemned the attack by the Iranian-backed terror group Hamas and voiced their support for Israel. 
AT LEAST 1100 DEAD, ISRAELI PM NETANYAHU DECLARES 'WAR' AFTER HAMAS TERRORISTS LAUNCH MASSIVE ATTACK 
Though Pence levied criticism against his fellow Republicans, he primarily blamed the policies under President Biden for paving the way.
"Let me begin where we ought to start. That disastrous withdrawal from Afghanistan has emboldened the enemies of freedom around the world and now war is raging in Eastern Europe and President Joe Biden's kowtowing for the last two and a half years to the mullahs in Iran, lifting sanctions, begging them to get back into the Iran nuclear deal and then paying $6 billion in a ransom for hostages, I think set the conditions for this unprecedented terrorist attack by Hamas against Israel," Pence said.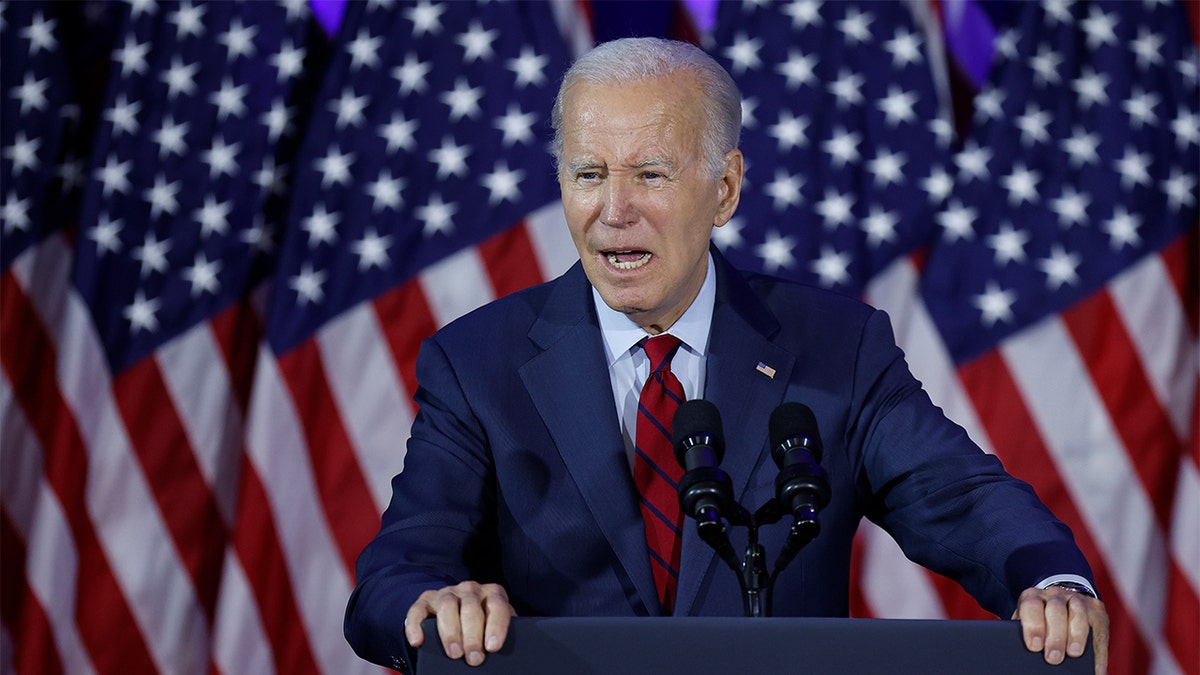 CLICK HERE TO GET THE FOX NEWS APP
As of Sunday, at least 1,100 people have been declared dead in the attacks with more than 2,000 reported wounded. The number of Israeli civilians and soldiers that were taken hostage is still unknown. During the attacks, Israel Prime Minister Benjamin Netanyahu announced that his country is "at war." 
For more Culture, Media, Education, Opinion, and channel coverage, visit foxnews.com/media.