Republican lawmakers called on House and Senate committee leaders to ban members of Congress from using TikTok for "official use" on Monday, arguing it could harm constituents.
The 15 lawmakers, led by Sen. Tom Tillis, R-N.C., and Rep. Dan Crenshaw, R-Texas, wrote to Democratic committee leaders in both the House and Senate, urging them to approve the rules changes. While Republicans and Democrats are largely united in opposition to, some Democratic lawmakers still use the app for campaigning and outreach.
"Members of Congress must lead by example and immediately stop using the platform for official communications," the GOP lawmakers wrote in a letter, "spyware."
The move comes weeks after TikTok CEO Shou Zi Chew testified before Congress in a hearing that highlighted just how skeptical both parties are of the Chinese-owned app.
TIKTOK LAUNCHES PROJECT TO CONVINCE WEST IT'S NOT SPYING FOR CHINA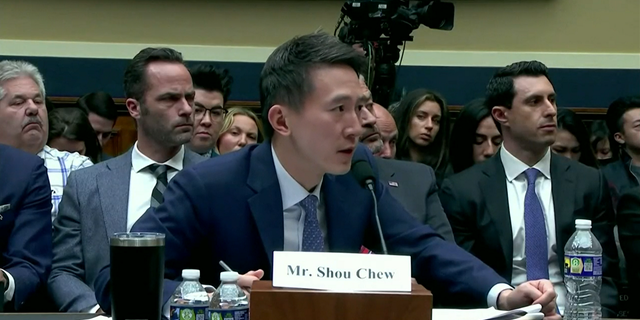 "It is troublesome that some members continue to disregard these clear warnings and are even encouraging their constituents to use TikTok to interface with their elected representatives – especially since some of these users are minors," the GOP letter continued. "We feel this situation warrants further action to protect the privacy of both sensitive congressional information and the personal information of our constituents. To that end, we urge you to enact a change to the Senate and House rules to ban members of Congress from using TikTok for official use."
SENATORS PUSH BILL TO BAN TIKTOK, BLOCK FOREIGN TECH AMID SECURITY CONCERNS
TikTok has long argued that it does not share U.S. user data with the Chinese government. Nevertheless, TikTok's parent company, the Chinese tech company ByteDance, is required by Chinese law to turn over such data if asked.
TikTok has been in negotiations with U.S. regulators for more than a year to determine whether the company can ensure data privacy while under the ByteDance umbrella.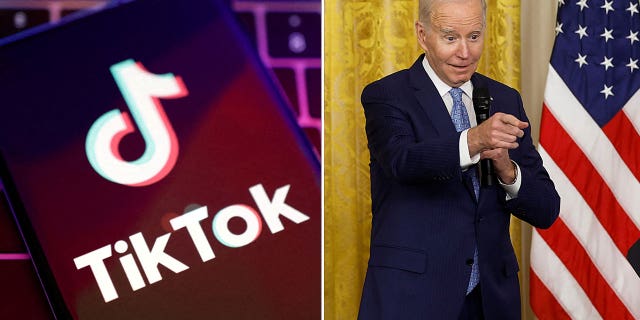 CLICK HERE TO GET THE FOX NEWS APP
Former President Trump's administration sought to force ByteDance to sell TikTok to an American company, but President Biden aborted that plan soon after taking office.